Here you will find some of our great horses that are available for sale, full and half lease. You can read more about them in the horses in training page .
Lord Sterling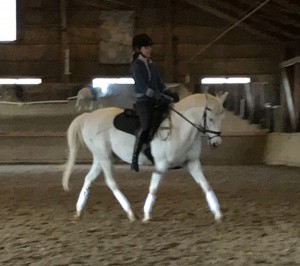 Perfect pony to start your showing career! Sterling is an adorable 13.3 hand welsh cross pony who is trained up to 1st level. Sterling takes great care of his rider while teaching everything from intro walk/ trot to 1st level/ fei children. Sterling has been to many rated shows and scores can be checked at centerlinescores.com and has been part of CADI – Children of the Americas Dressage Invitational twice. Sterling makes all his riders fall in love with him and is available for an on farm half lease this winter as one of his riders has sadly outgrown him.
Rieke S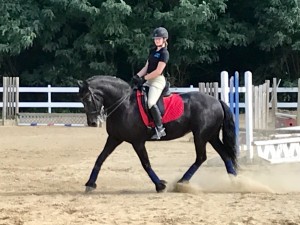 Rieke is a 12 year old 15.3 hand registered Friesian mare who has taken her junior owner all the way to 3rd level. Rieke is the sweetest horse, being safe and loving to whoever is around her. Rieke is a beautiful mover with a gorgeous canter.  With her owner off to college, Rieke is available for an on farm half lease.
Windy Anabella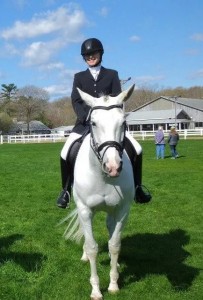 Windy Anabella aka Misty is a 16.2 hand trakehner mare. She is a very sweet mare trained up to Training level. Misty is a great first horse. She is very safe and easy going. Misty would be the perfect horse for an amateur or a junior who is starting their showing career! She is available for a half lease.