New outdoor Dressage Arena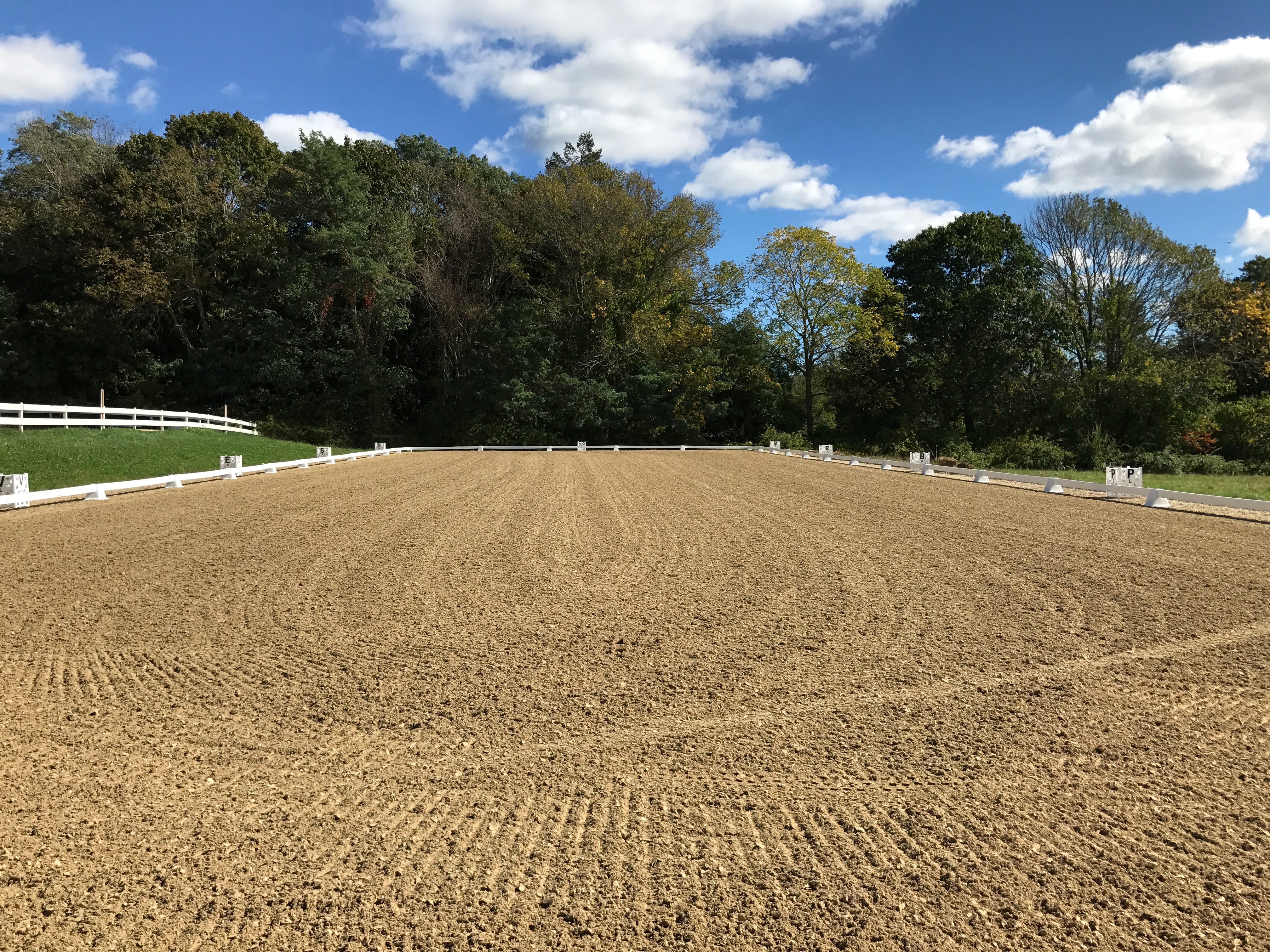 We have a new regulation size Dressage Arena With GGT Footing!
FHANA 2017 Inspection
It was a great experience to be part of this years Friesian Keuring show held at UMass Amherst Equestrian facility. Simone rode Mount-Olympus, a 5 year old Stallion out of Beart 411. They performed the IBOP test for a score of 77, one of the highest in all inspections in North America. Mount-Olympus was the Champion of the class and after his in hand performance, he made "Ster". Congratulations to his owner Kimberly and to Mount-Olympus!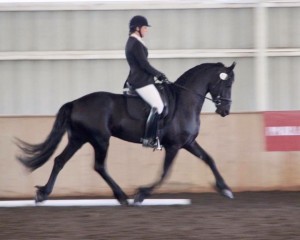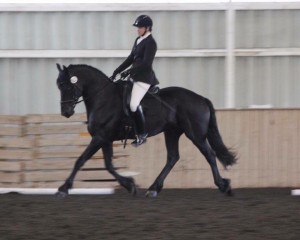 Next clinics
Dreamfield is proud to announce a clinic with Nancy Later Lavoie on September 13th. This clinic is almost full with only one riding spot still available. Please contact Simone for more info.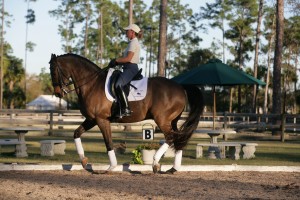 Nancy Lavoie originally from Rhode Island, has dedicated her entire life to training horses. In the early years she trained with Olympic stars Lendon Gray and Jessica Ransehausen. Later, Nancy moved to Maryland and continued her education with Oded Shimoni and then on to Germany where she spent several years with Ellen Bontje and Conrad Schumacher. Nancy has trained horses and riders through the competitive Grand Prix level and has earned her USDF Bronze, Silver and Gold Medals with horses she trained herself. Nancy has trained three horses listed on the USET Developing Horse list, has been long listed for the Pan AM Games and represented the US in Canada, US and Germany in the small tour and Grand Prix Level. Nancy's extensive knowledge of conformation, biomechanics and classical horsemanship make her an excellent instructor who is able to describe movements in great detail and motivate performance.